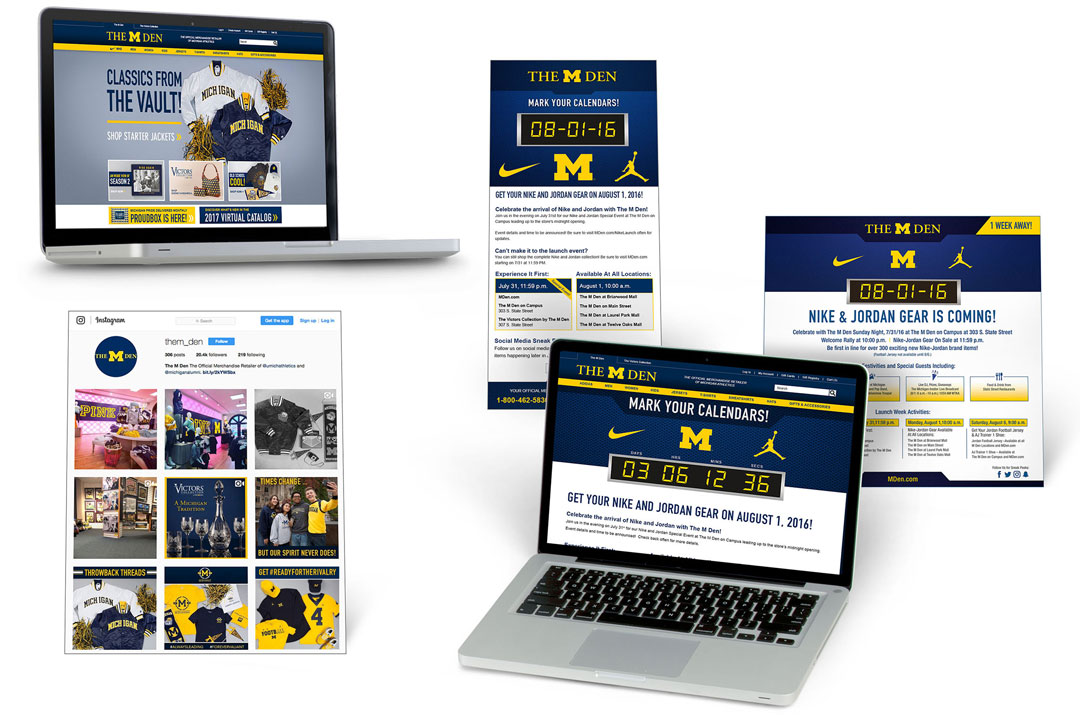 The M Den – Digital Marketing
Through e-blasts, social media, web advertisements, website development, and customized landing pages, we take a smart approach to reaching The M Den's customers. Our client's goals drive strategies and creative — The Nike launch and Vault product launches are just a few campaigns that exceeded our client's expectations.
We Provided:
Marketing Strategy
Copywriting
Digital Design & Development
Social Media Posting & Reporting
Project Management
Photography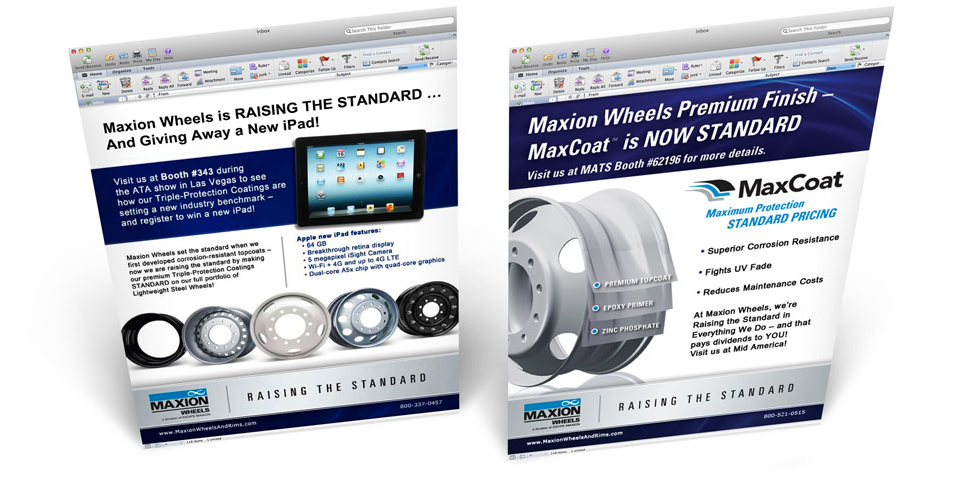 Maxion Wheels North America Commercial Vehicles – Eblasts
Looking for an additional way to communicate key messages and announcements throughout the year, Maxion Wheels asked us to develop several different eblasts. We added these emails into their marketing mix and carefully timed their release to reinforce ongoing print media messaging.
We Provided:
Copywriting
Art Production
Graphic Design
Web Coding
Email Distribution Coordination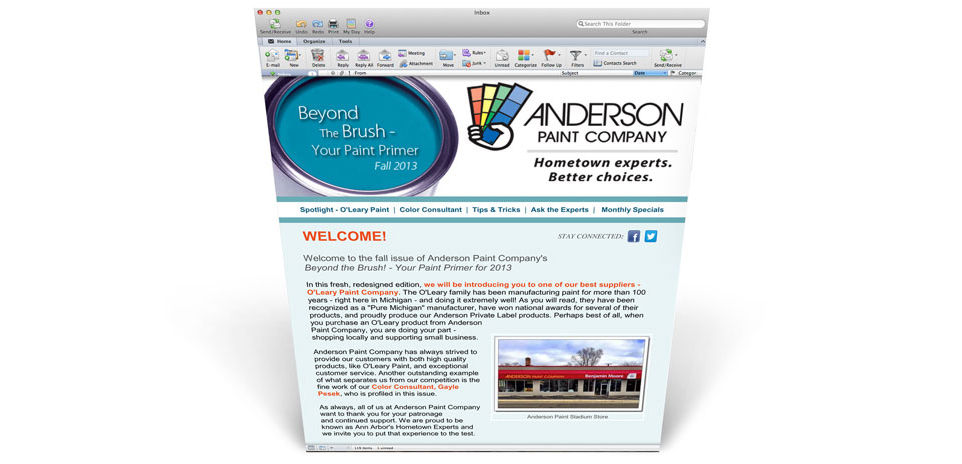 Anderson Paint – Beyond the Brush Newsletter
Anderson Paint wanted to consistently communicate the arrival of new products, monthly specials and helpful advice to their customers. We created a quarterly email newsletter that could be quickly distributed to their clients. Utilizing this channel allowed them to stay connected and measure customer engagement.
We Provided:
Copywriting
Art Production
Graphic Design
HTML Email Development
Email Distribution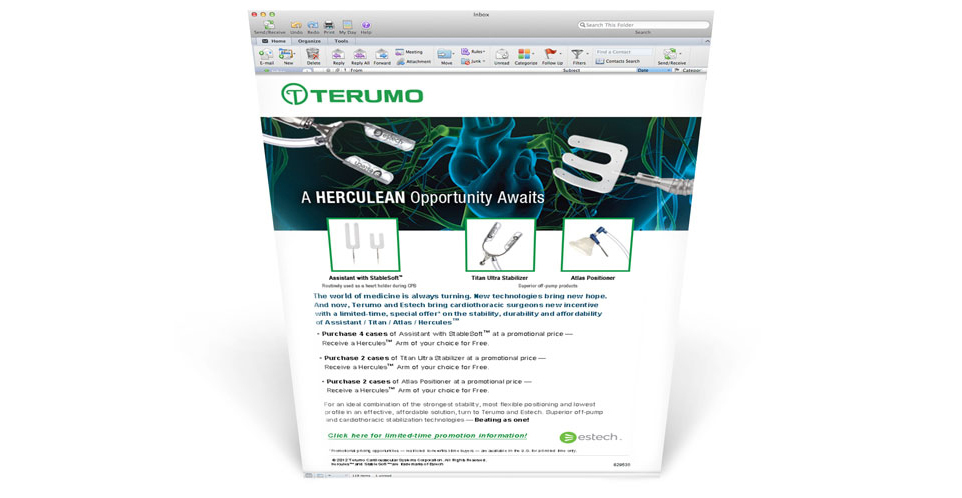 Terumo Cardiovascular Group – Promotion Eblast
Terumo needed a quick way to deliver their message about a time-sensitive offer. We recommended including an eblast as part of a larger campaign that included web advertising, direct mail teaser postcards, a large mailer, trade show banners and a web landing page. Links in the email helped drive traffic to the website landing page where Terumo could capture sales leads.
We Provided:
Copywriting
Art Production
Graphic Design
Eblast Coding