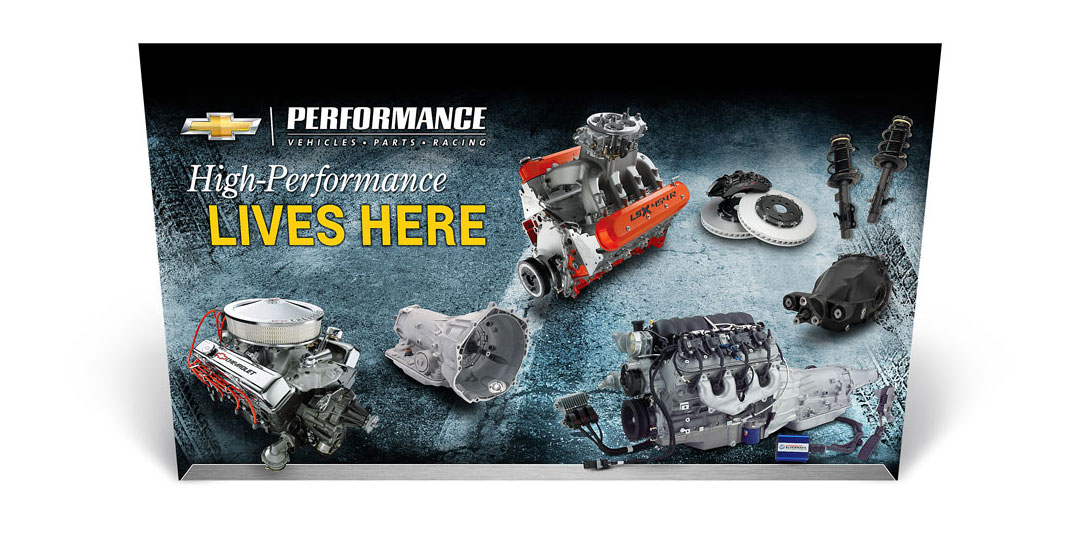 Chevrolet Performance – Corvette Back Wall Display
This giant graphic panel stretches to more than 20 feet wide and covers an entire wall in a traveling display for Corvette. As an integral piece of a larger environmental graphic display, we created this panel to bring product awareness to a targeted audience and draw attention to key Chevrolet Performance products.
We Provided:
Graphic Design & Art Production
Art Direction
Image Editing and Retouching
Print Coordination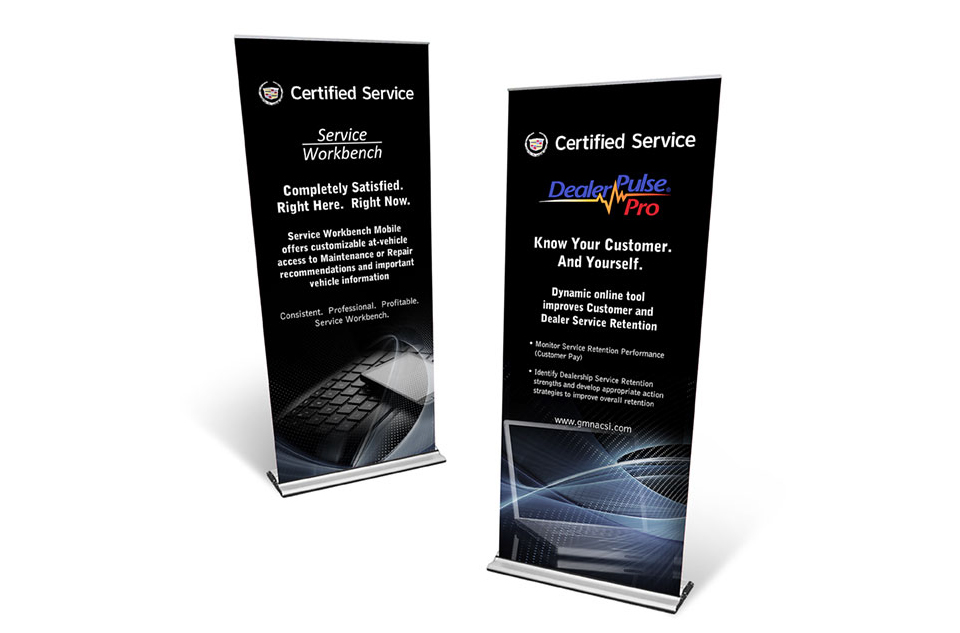 GM Customer Care and Aftersales – Cadillac Dealer Conference Display
GM Customer Care and Aftersales (GMCCA) provides programs to help its dealers manage their parts and service business. GMCCA must market their products as aggressively as the competition. In order to showcase the wide range of programs GMCCA has available for it dealers, we created displays illustrating features and benefits, while projecting a coordinated and professional look.
We Provided:
Marketing Consultation
Graphic Design
Art Production & Coordination with 
Display Manufacturers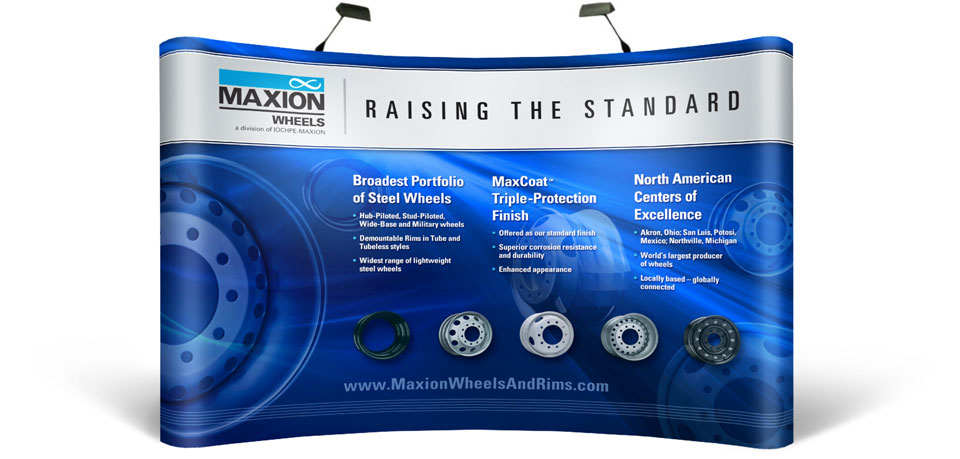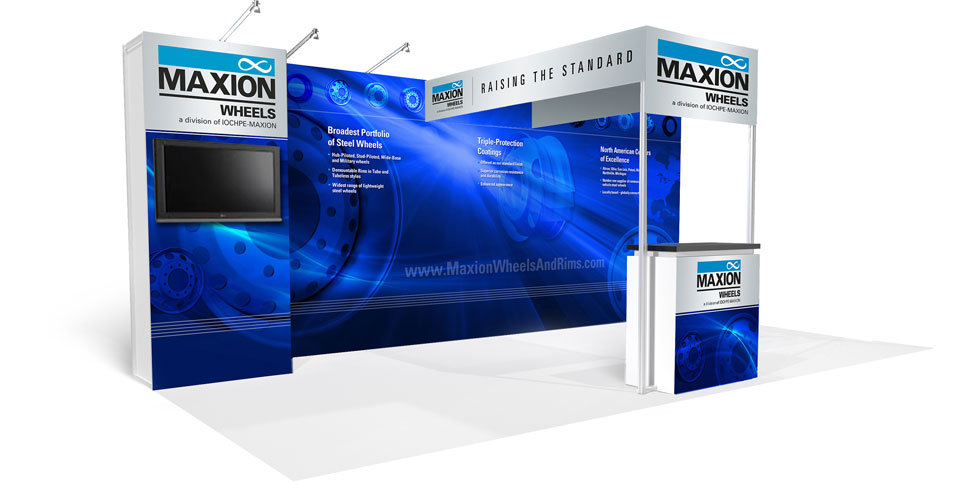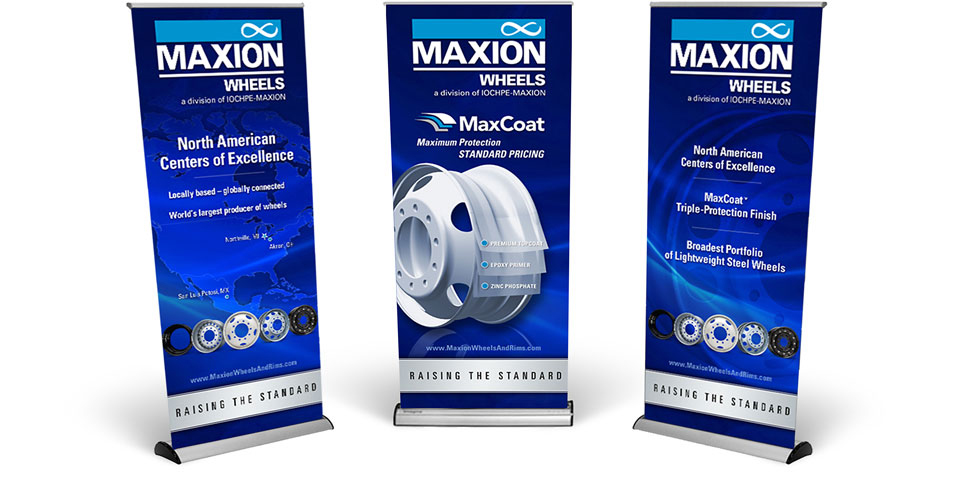 Maxion Wheels – Trade Show Displays
We needed to convey Maxion Wheels' new brand "Raising The Standard" in their trade show materials. The materials were designed using consistent messaging and graphics that represented the brand. In addition to the display graphics, we developed new elements, including a custom made "steel wheel" meeting table, tablets displaying an interactive app and product stands.
We Provided:
Concept Development
Copywriting
Graphic Design
Art Production
Project Management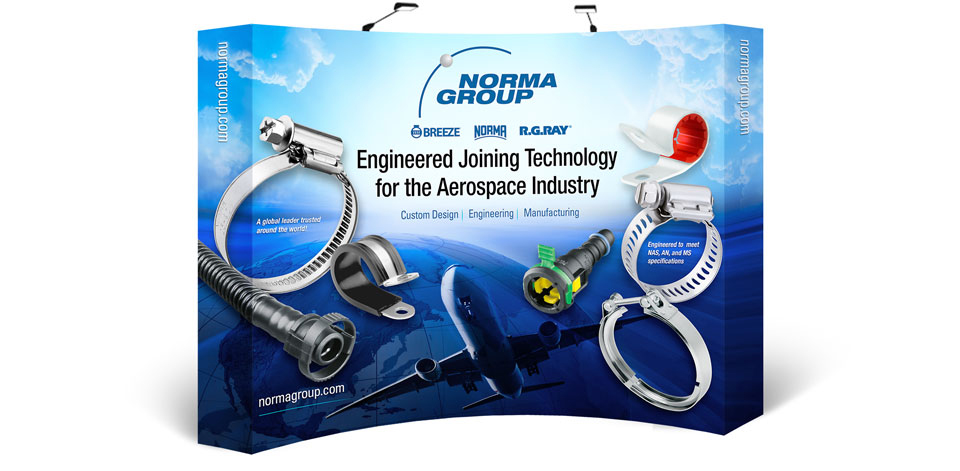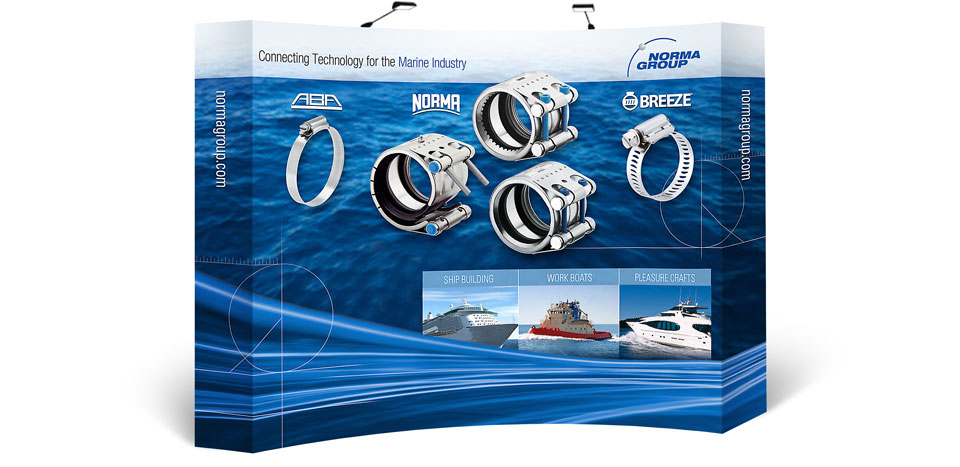 Norma Group – Aerospace Tradeshow Display
The Norma Group is a manufacturer of joining products for a multitude of industries around the globe. We developed a template that could be used to create industry-specific displays while working within existing corporate guidelines to create a distinct look for each display. This strategy allowed Norma to stretch its marketing budget and advertise at more trade show events.
We Provided:
Graphic Design & Art Production
Art Direction
Image Editing and Retouching
Print Coordination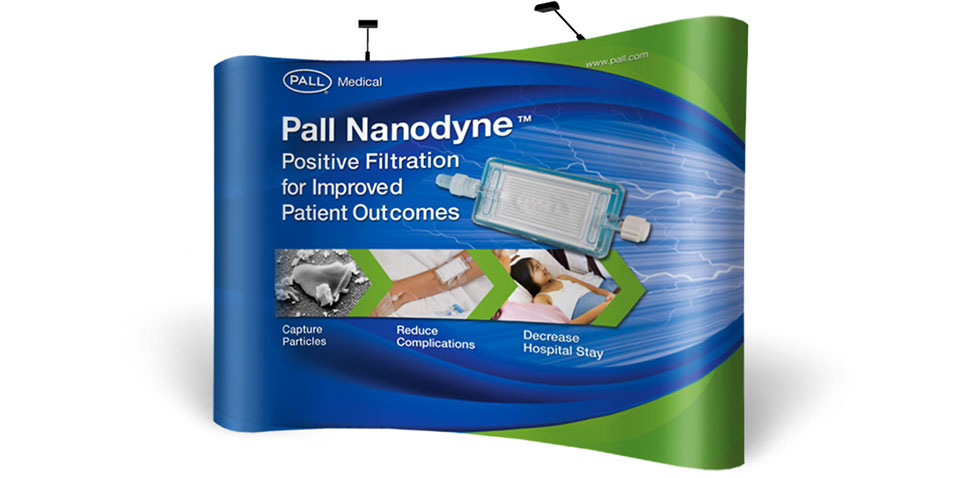 Pall Medical – Nanodyne Trade Show Booth & Banners
Pall was attending a trade show and needed updated graphics for their product Nanodyne. The design needed to follow brand guidelines, yet develop new elements to bring a fresh look to the display. We created new background graphics, introduced new images and created a new design using Pall Medical's current colors.
We Provided:
Art Direction
Graphic Design
Art Production
Photo Research
Project Management