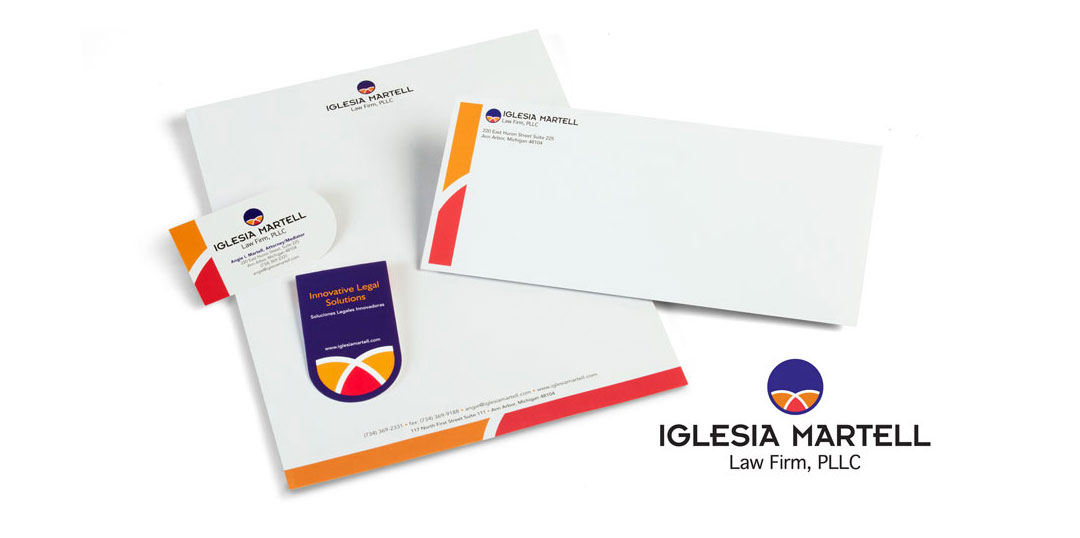 Iglesia Martell Law Firm, PLLC
A local law firm needed a new logo and visual identity that exemplified their unconventional approach to law and appealed to an underserved Hispanic market. Our solution was a pleasant departure from traditional, conservative law firm branding that helped to position our client appropriately to reach her target market.
We Provided:
Logo Development
Stationery, Envelope & Business Card Design
Web Design & Development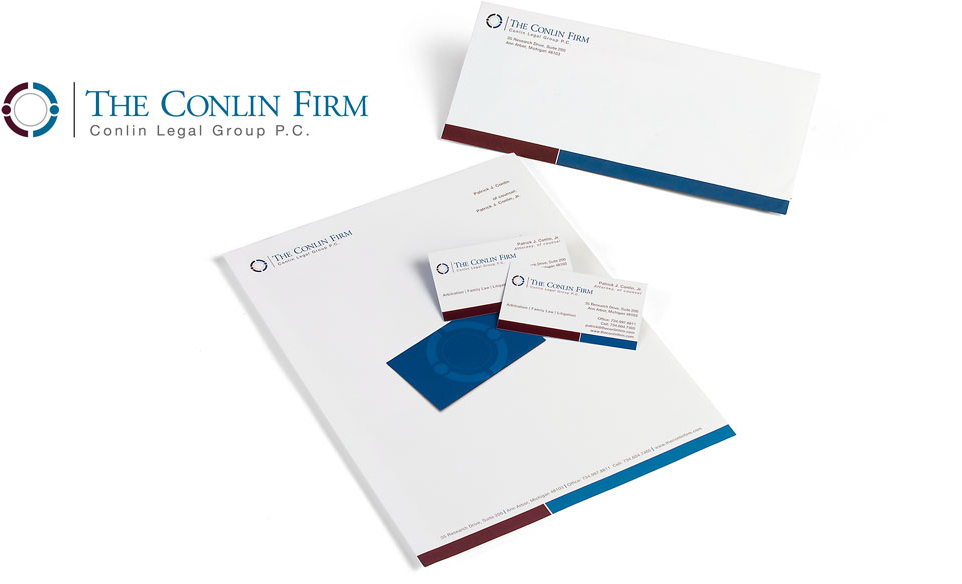 The Conlin Firm
Our client wanted to provide legal council for couples seeking divorce. The imagery we used needed to display professionalism with a contemporary look and feel. We chose the type style, along with the circular mark, to represent people meeting at a table seeking mediation, guidance and equitable solutions.
We Provided:
Logo Development
Stationery, Envelope & Business Card Design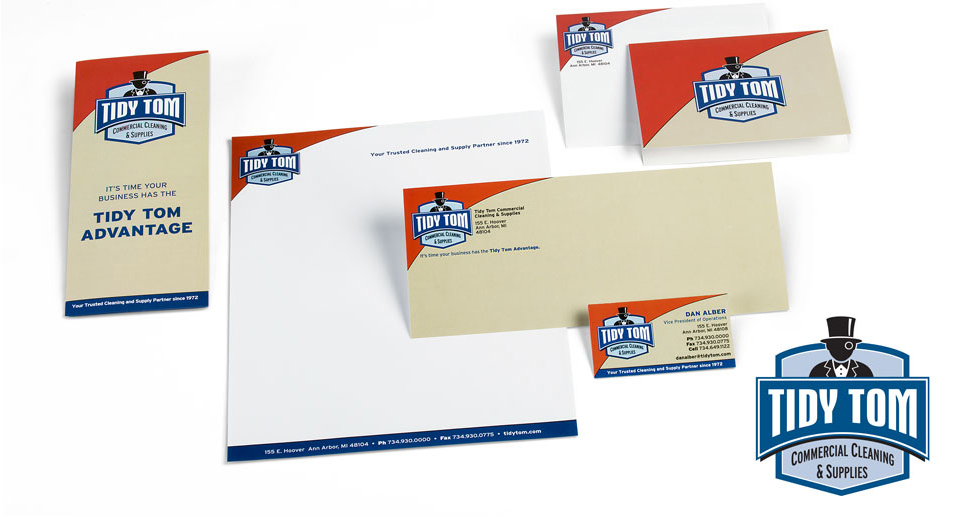 Tidy Tom Commercial Cleaning & Supplies
After 40 years in business, Tidy Tom needed a fresh, new corporate identity to help them compete and continue to grow. The new corporate identity was displayed on clothing, vehicles, signage, and all print and digital communication.
We Provided:
Research
Logo Development
Corporate Identity Development
Graphic Design & Art Production
Application Management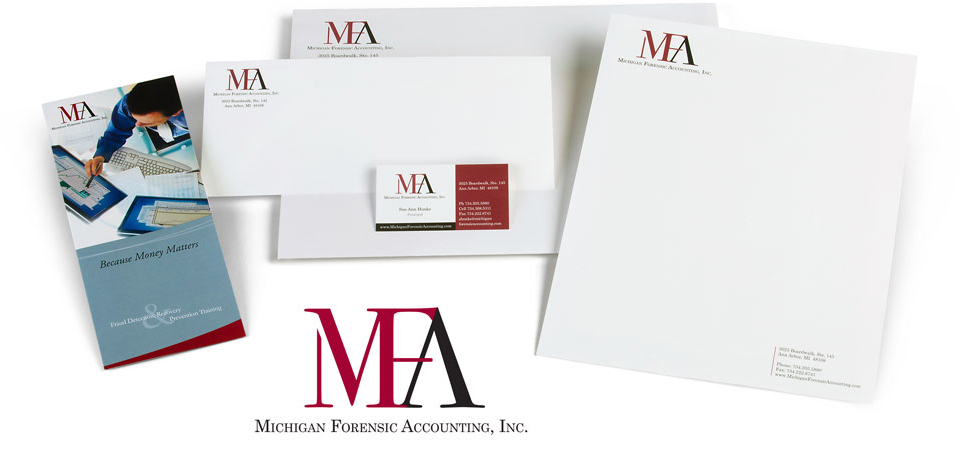 Michigan Forensic Accounting
Michigan Forensic Accounting was a new firm that specializes in fraud detection, recovery and prevention training. Although the firm was newly created, the principles brought a wealth of experience and high-profile clients. Their name and identity needed to convey their image. We developed a name that would position them as experts in the entire state of Michigan; not limiting them to a particular geographic area. We chose to create their identity as understated and professional.
We Provided:
MA2P (Marketing Assessment & Action Plan)
Name Development
Logo Development
Stationery, Envelope & Business Card Design